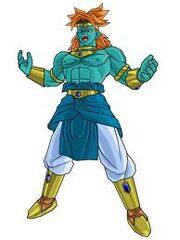 Brojack
was a monster created By Nappa77. He is a fusion assumed when
Broly
and
Bojack
fused together. He only appears once in a dream
Gohan
has as a teen. Gohan's dream showed
Goku
and
Vegeta
being murdered by Brojack. Gohan apparently finds out it is Broly and Bojack fused because, Brojack had a name-tag on that said: "Hi I am the fusion of Broly and Bojack." So very angry Gohan attempts to kill Brojack for what he did by transforming into a
Super Saiyan 2
. Brojack immediately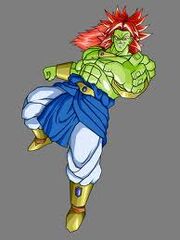 goes to his Full Power Form! But before anyone can attack, Gohan wakes up and has breakfast with Future Trunks....
Ad blocker interference detected!
Wikia is a free-to-use site that makes money from advertising. We have a modified experience for viewers using ad blockers

Wikia is not accessible if you've made further modifications. Remove the custom ad blocker rule(s) and the page will load as expected.