Dragon Ball Z Gaiden: Shin Saiyajin Zetsumetsu Keikaku - Chikyū-Hen (ドラゴンボールZ外伝 真サイヤ人絶滅計画 地球編, Doragon Bōru Zetto Gaiden Saiyajin Zetsumetsu Keikaku Chikyū-Hen; lit. "Dragon Ball Z Side Story: True Plan to Eradicate the Saiyans - Earth Chapter") is a video game released only in japan on September 23, 1994. It is the first part of the Dragon Ball Z Gaiden: Zetsumetsu Keikaku series released on Playdia.
Chikyū-Hen was released following the Plan to Eradicate the Super Saiyans OVA, which is an "Official Visual Guides" to the video game Saiyajin Zetsumetsu Keikaku. Chikyū-Hen is entirely made of animated sequences based on the first part of the OVA and in which the player's task is to choose between several options to go to the next sequence. Its sequel is Uchū-Hen, which covers the second part of the OVA.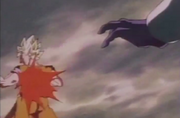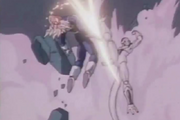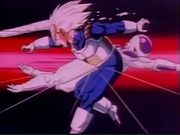 Ad blocker interference detected!
Wikia is a free-to-use site that makes money from advertising. We have a modified experience for viewers using ad blockers

Wikia is not accessible if you've made further modifications. Remove the custom ad blocker rule(s) and the page will load as expected.