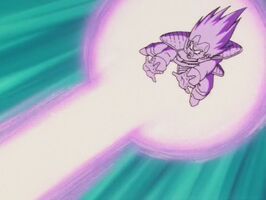 Galick Gun is a technique created by Vegeta. Vegeta first used this against Goku in the Saiyan Saga.The Galick Gun basicly looks likes a purple Kamehameha, but is fired slightly differently. Unlike the Kamehameha wave, the aura doesn't originate in the person's hand. For the Galick Gun, the aura goes all around the user.
Users
Variations
Double Galick Cannon: Used to kill Pui Pui.
Final Burst Cannon: A super-charged Galick Gun used against Frieza.
Continuous Super Galick Gun: A rapid-fire variation of the Super Galick Gun used by Great Ape Baby Vegeta.
Finger Galick Gun: Used by Vegeta to destroy Planet Arlia.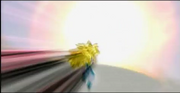 Ad blocker interference detected!
Wikia is a free-to-use site that makes money from advertising. We have a modified experience for viewers using ad blockers

Wikia is not accessible if you've made further modifications. Remove the custom ad blocker rule(s) and the page will load as expected.