Sky Beam is a powerful attack. The user shoots an energy wave in to the sky and it comes back down in a little while.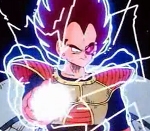 Sky Beam can incinerate planets if the user wants it to.
The Sky Beam was created when Gohan shot a Kamehameha but it missed and went up in the air. Gohan had used most of his energy, so he couldn't fight. But his Kamehameha came flying back down and Gohan beat Android 3000
Users(In order)
Edit
1.Gohan
2.Goku
3.Vegeta
4.Jay
5.Vegito
6.Gogeta
7.Gotenks
9.Buu
10.Goten
11.Trunks
12.Copycat (Goku copied)
Variations
Edit
Sky Beam was made by a Kamehameha, but it can be used with any attack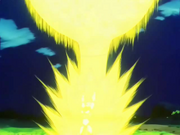 Ad blocker interference detected!
Wikia is a free-to-use site that makes money from advertising. We have a modified experience for viewers using ad blockers

Wikia is not accessible if you've made further modifications. Remove the custom ad blocker rule(s) and the page will load as expected.