"I'm not mean, you imbecile. I am ruthless, merciless, devilish, cunning, strict, and maniacal."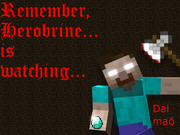 Hey everyone! I was once known as TheUltraKamehameha. But now, I am Daimaō.(You can still call me TUK) I was once the
GREATEST
admin here on this wiki at one point. Anyways, I am a 15 year old boy who is supposed to be in 8th grade, but got promoted 5 years ago. I am a strict person, but I am also nice and carefree. As you can see. I am #1 in both edits and badges. I love Dragon Ball and Dragon Ball Z. Scroll down to find more about me and my life outside of wikia.
CRAZY BUS!!!!!!!!!!!!!!!!!!!!!!!!!!!!!!!!!!!!!!!!!!!!!