Yo, this is my first blog post. My english is very bad, sorry. Hybrid Blood or Pure blood saiyan can be here. Even when its has a lesser saiyan blood. No fan fiction (Because it never exist in the Dragon Ball Series.) Even fusion saiyan can. You may post your favornite saiyan here.
1. He is the 2nd person who goes Super Saiyan.
2. Badass saiyan who has good word.
3. Telling the truth as honest.
4. Didn't care if someone is laughing.
5. Has a son who is Goku.
1. The king of all saiyan.
2. Has a prince who is Vegeta.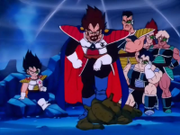 1. Has save the world once.
2. 3rd Super Saiyan, 2nd/3rd Super Saiyan 2, 1st Super Saiyan 3 and 1st Super Saiyan 4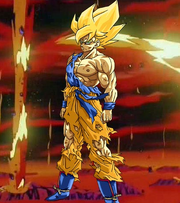 3. The most powerful saiyan/person in the universe/ Plant Vegeta.
4. Has showed mercy.
5. GOT AWESOME PANTS WHEN HE IS SUPER SAIYAN 4!
1. An prince of all saiyan.
2. 4th Super Saiyan, 2nd/3rd Super Saiyan 2 and 2nd Super Saiyan 4.
3. Fangirl go crazy for him.
Vegeta
Turles
1. Beat Goku's Kaio Ken X20 (Which Goku's power level was equal.)
2. His squad was able to beat the Z Fighter
3. Low class saiyan but strong to beat Goku's Kaio Ken X20 and the whole Z Fighter.
Raditz
1. The survivor between Nappa, Goku and Vegeta in Planet Vegeta's invasion.

2. Was able to kill Goku (And him =.=)

Nappa
1. Kill Piccolo, Tien, Chiatoiz and Yamcha (Turles only make them injure)
2. The 2nd stronger saiyan. (Before Goku was trained by King Kai)