Veku is the failed
Fusion Dance fusion
that was supposed to be
Gogeta
. He was birthed during Fusion Reborn when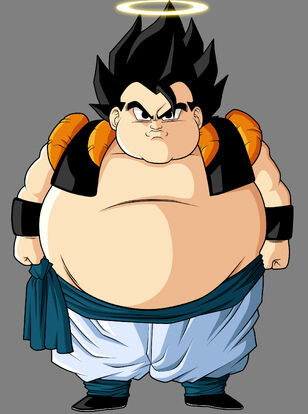 Goku and Vegeta performed the Fusion Dance and Vegeta didn't outstretch his fingers.
Appearance
Edit
He has spiky hair like Goku and Vegeta. He has a halo over his head because one of the fusee's (Vegeta) was dead. He wears the same vest and pants as all fusions do. He has black cuffs around his wrist and a blue scarf around his waist. He also has blue cuffs around his legs. He has black shoes and he is very fat.
Veku's strongest attack is Fart. He farts in his enemies face. He used it several times against Super Janemba. He also has a move he calls "Rabbit Feet." He can run very fast.
Ad blocker interference detected!
Wikia is a free-to-use site that makes money from advertising. We have a modified experience for viewers using ad blockers

Wikia is not accessible if you've made further modifications. Remove the custom ad blocker rule(s) and the page will load as expected.